Hospitality
Expertise in food safety — we combine our expertise in regulatory compliance and science to protect your business against pests and ensure compliance with food safety requirements.
Innovative pest control — we develop and invest in connected technology to provide you with solutions offering continuous pest protection and valuable insights.
Integrated pest management — we offers a unique Integrated Pest Management service to provide a tailored solution for each customer's needs, based around our pest management strategy.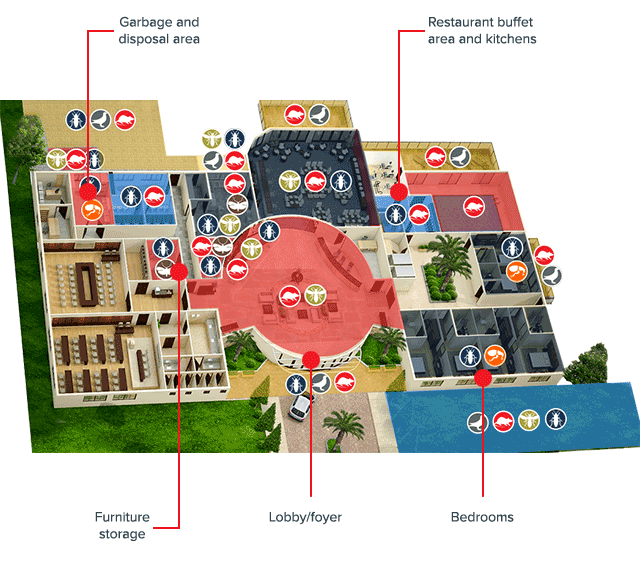 Expert solutions for hotel and restaurant pests
The application of practical and scientific experience will provide a tailored solution for each site and business.
This is the first step in proactively managing the risk of pest infestation and protecting hotels and restaurants, by spotting signs of pests in a kitchen, or the early signs of an insect infestation and/or getting rid of flies in a restaurant or bed bugs in a bedroom.
To find out more about our pest control and prevention programs or to arrange a visit from a specialist account manager who understands your pest issues, call APPM on 933-461-3389 or contact us online.
Commercial Services
Schedule a free consultation
Give us a call: 933-461-3389